Fashion Wears
Best Office Skirt And Blouse Designs For Your Beauty 2022/2023
Latest English wears skirt and blouse: Every woman doesn't want to be left out with the latest fashion wear, English wears skirt and blouse is official fashion wear be it gown wears or co-operate wears.
Ankarawears, provide clear image features that you can get for real from the market stock because all the images samples are there and if you wish to sew your own Latest English wears skirt and blouses using some patterns you saw here, wow better.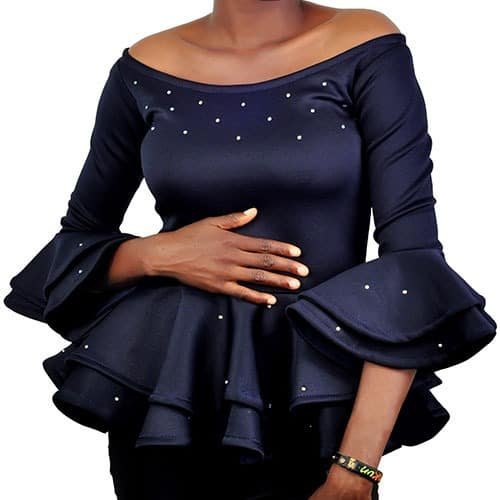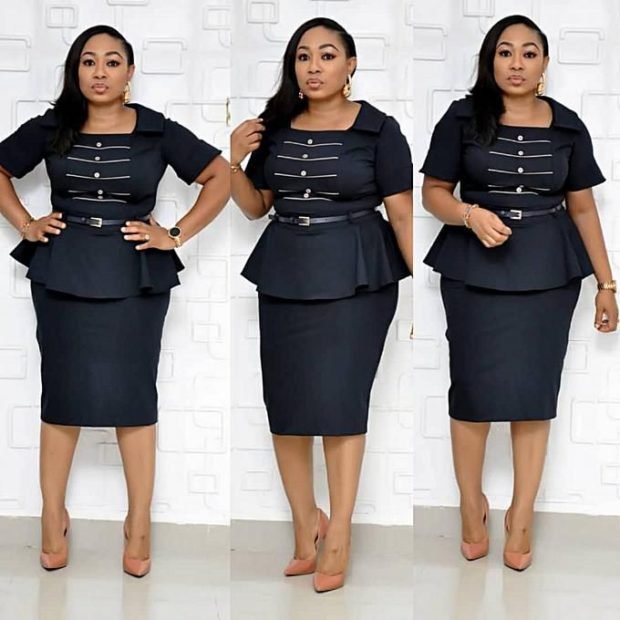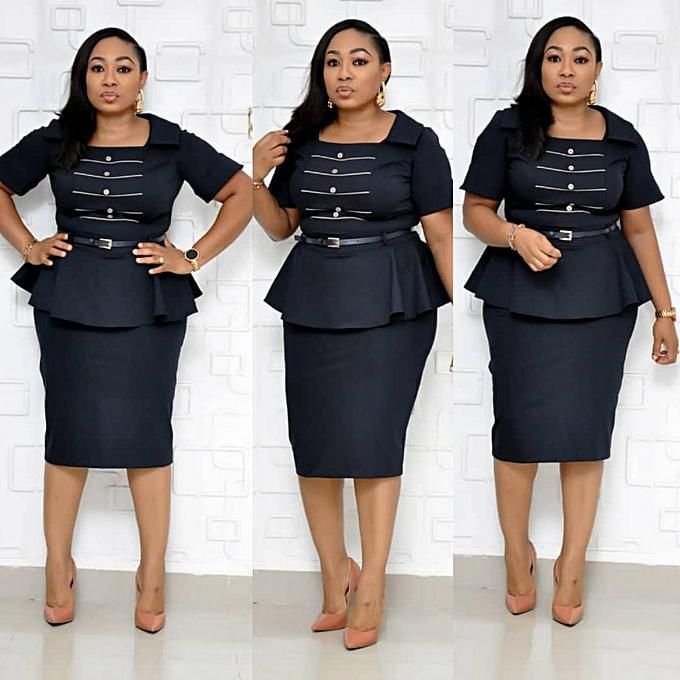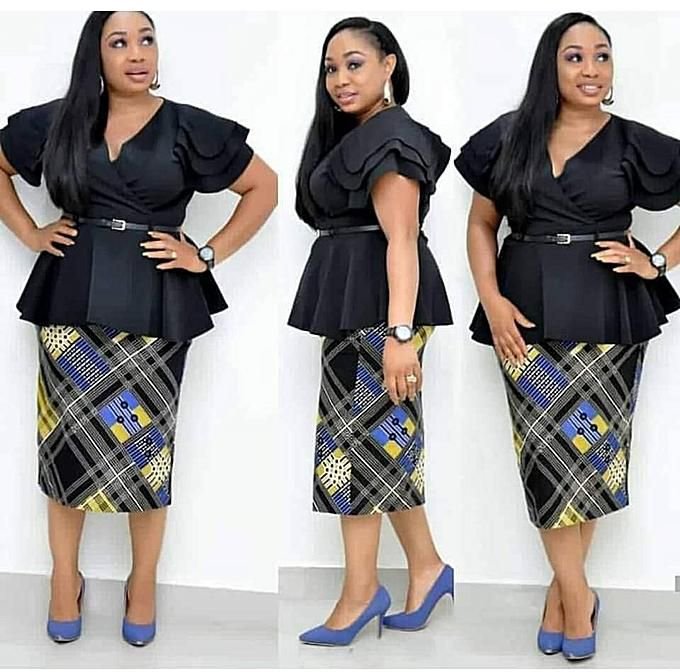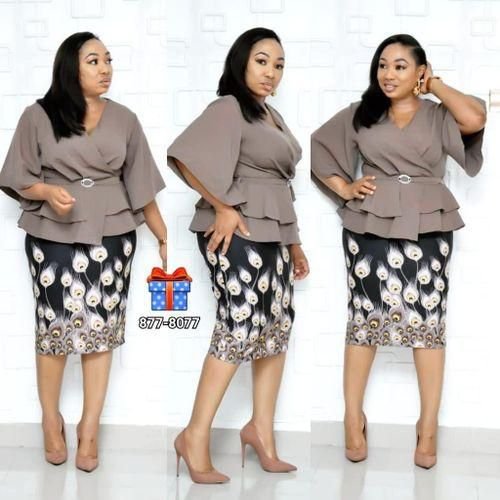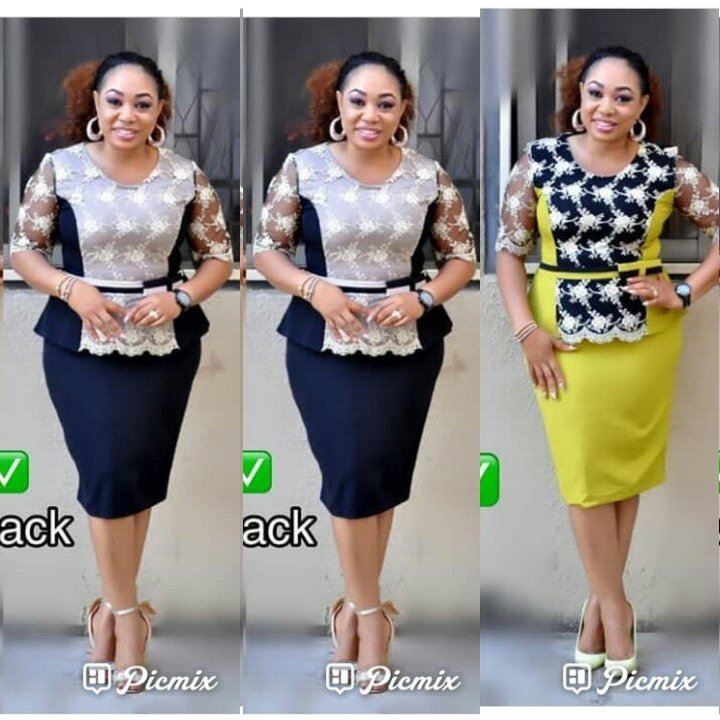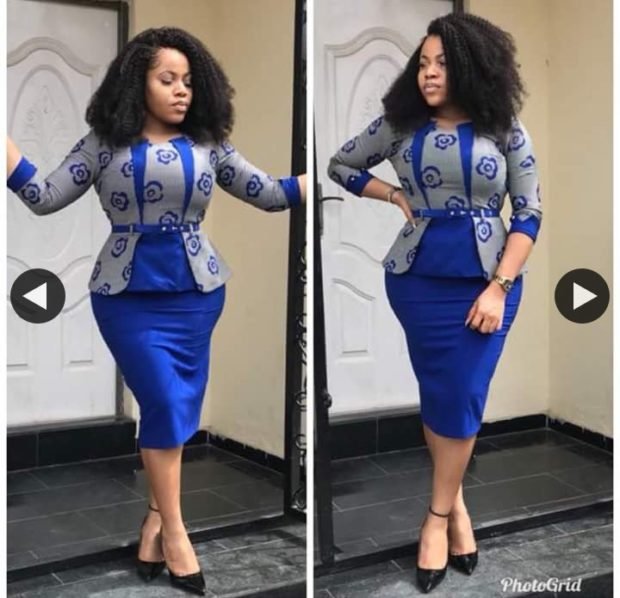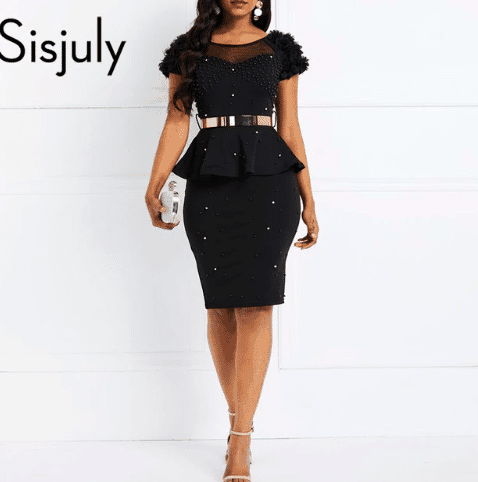 We can see a pencil skirt made out of lemon green fabric with a white floral pattern. Indeed, the color often rules everything! Due to the style, this skirt can be worn with an elegant formal top and create a great ensemble for an office that allows some casual details in clothes.
English Wears are among several most popular trendy wears that look special on ladies who are single and married women. Some of them are formal while others are quite casual and suitable for everyday wear. Let's take a look at the most popular ones and at the ones that depict the current styles in Nigeria.
Observing various clothing fabrics, styled in different designs, I so much admired the foreign English styles and possible tendencies that become the end results of fashion and style in Nigeria.
The fashion concept of Nigerians through wears has evolved through decades; the year in year out, fashionistas adjust to trending styles and designs which make fashion wears adorable.
If you are fashionable or know fashion when you are wearing this outfit then get ready for any questions about your wear because it will look so good on you. Pick out the best design you saw in our catalogue, we believe that looking good is good business.